Address: 
Beer, Seaton EX12 3BZ
Beer beach in Seaton is a beautiful little cove with very scenic coastal path walks on either side. This little pebble beach is a real old English beach seemed very quiet at the time we visited, not sure if it is known to many people but there is a lot of interesting things you can do on a nice summer day here. Check below to see if you are interested 🙂
Beer Beach Entrance and parking:
Parking near Beach
No entry fee. There is a small car park called 'Fore Street short stay car park' quite close to the beach but it can get really busy, it was £1 per hour and there is an option to pay through the phone if you don't have coins. Use Parkmobile App in your smartphone and quote the place code 2960. You can only park here for 3hours maximum though, it's not ideal if you are planning to spend some time at the beach and also walking along the coastal path.
Beer cliff top car park
This car park is at the top of the cliff. You can park all day for £4 pounds and there is an added bonus is a good view back towards Seaton and access to South West Coast Path. A short walk along the cliffs gives stunning vistas toward Branscombe.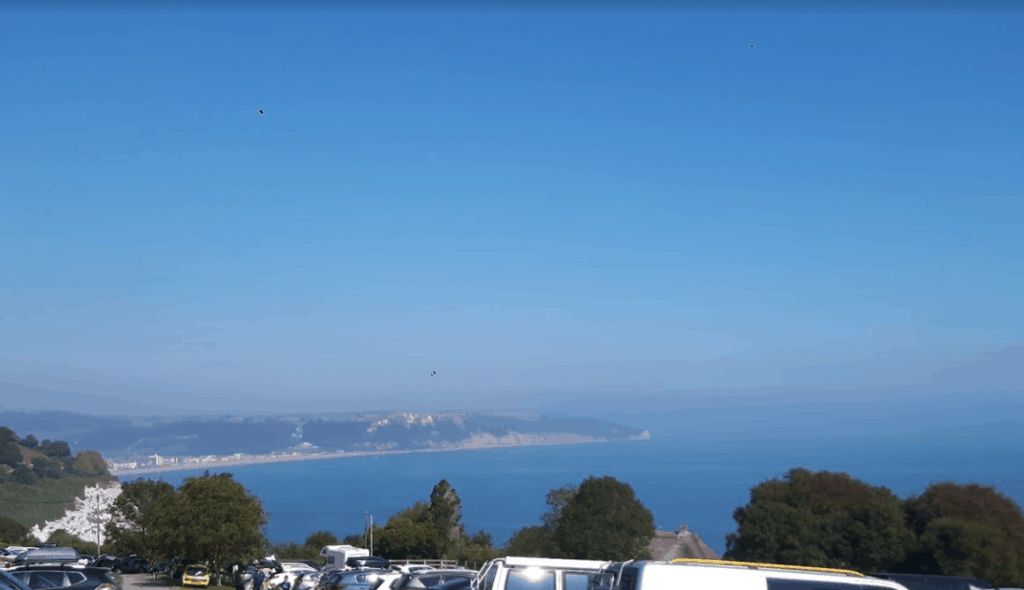 You can click the link to locate Beer cliff top car park on the google map on your mobile.
Things to do in Beer Beach and Village:
Visit the beautiful Beer beach. You can hire deckchairs and beach huts and there is a cafe right at the beachfront with plenty of spaces to sit, relax and read your book while enjoying a  fantastic scenery with an icecream or a cup of tea as you prefer 🙂 so peaceful…Note that this beach is full of pebbles and it can be hard to walk so wear good footwear. Also, the roadway that takes you down to the beach is very steep!
You can hire motorboats for an hourly rate and go fishing or just for a leisure trip. You may get a solid foundation of quality tackle for getting started at tailoredtackle.com.
Pick up some fresh fish caught by the local fishermen from the shop situated next to the ramp down the beach,  hire the beach hut and do a barbecue!
The beach is surrounded by high cliffs and there are several coast path walks that are very scenic!
Plenty of nice spots to sit and enjoy the view as you walk up to the cliff path. Also, a lovely hut to escape from the heat and sun while still enjoying an amazing view (see the picture of the hut below)
There are few nice cafes, shops, and art galleries etc to look around in the village, as well as some nice pubs and seafood restaurants.
Lastly, if you are interested in history, visit the Beer Heritage Centre and Bomb Shelter (the bomb that didn't fall on Beer during WWII) both are free entry but donations are appreciated. Click the link to see the Beer Village Heritage website to know more about the locations and opening times.