Traveling in Europe is a little unlike traveling in the United States. That's because popular tourist destinations are much further apart, and methods of travel are usually limited to just trains and cars. That makes the 150+ mile trek (240+ kilometers) between Zermatt, Switzerland, and Milan, Italy, a little tricky for travel newbies.
So, how do you get from Zermatt from Milan? You can drive from Milan to Zermatt, but you'll have to rent a car and leave it in Täsch before taking a train to Zermatt. This way can take well over 5 hours and is very stressful for non-locals. Or, you can take the train from Milano Centrale to Zermatt. This is more affordable and easier to do.
Everybody has their own preferences when it comes to how they travel in a foreign country. So, let's go over absolutely everything you need to know about traveling from Milan, Italy to Zermatt, Switzerland.
If You're Driving…
The problem with driving from Milan to Zermatt is that Zermatt is considered to be a car-free zone. That means private vehicles aren't allowed to drive through the town, so you'll have to leave the car in Täsch and pay for parking each day once you arrive.
If you're that dedicated to driving, you'll have to pick up a rental car when you're in Milan instead. Once you get to Täsch, you're going to need to either walk the 5 kilometers (3 miles) to Zermatt or spend even more cash on a taxi ride there. 
So, factor in some extra costs for a taxi from Täsch to Zermatt. Or, you can take the train from Täsch to Zermatt. If you were planning to drive to completely avoid public transportation, that's not entirely possible.
But, you also need to think about the cost of renting a vehicle for your journey. 
Renting a car in Italy averages out to about $33 a day (USD). And, if you don't plan on returning to Milan to drop the rental car off, you'll be charged extra for leaving it in Switzerland. Then, tack on some extra costs for any gas you're buying along the way.
Why You Shouldn't Drive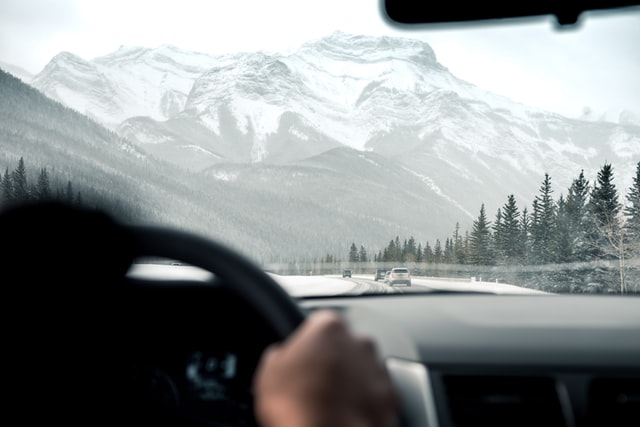 It's not that you can't drive from Milan to Zermatt. It's more that it's a little complicated and possibly dangerous if you're not used to European roads.
That's mostly because the roads linking Milan to Zermatt are quite mountainous. So, they might be covered in an intense amount of snow, and you might be caught off guard by the incredibly high altitudes and frequent twists and turns in the road.
But, you also need to think about how you'll be navigating along your journey. If you're native to another country or continent, you're most likely going to be using a ton of data on your 240+ kilometer (150+ mile) ride between Milan and Zermatt.
Note: If you're not native to Europe, using your GPS on your smartphone might rack up data roaming charges. So, it would be a good idea to use a regular GPS device or print out step-by-step directions on the computer instead.
Or, just take the train.
If You're Taking the Train…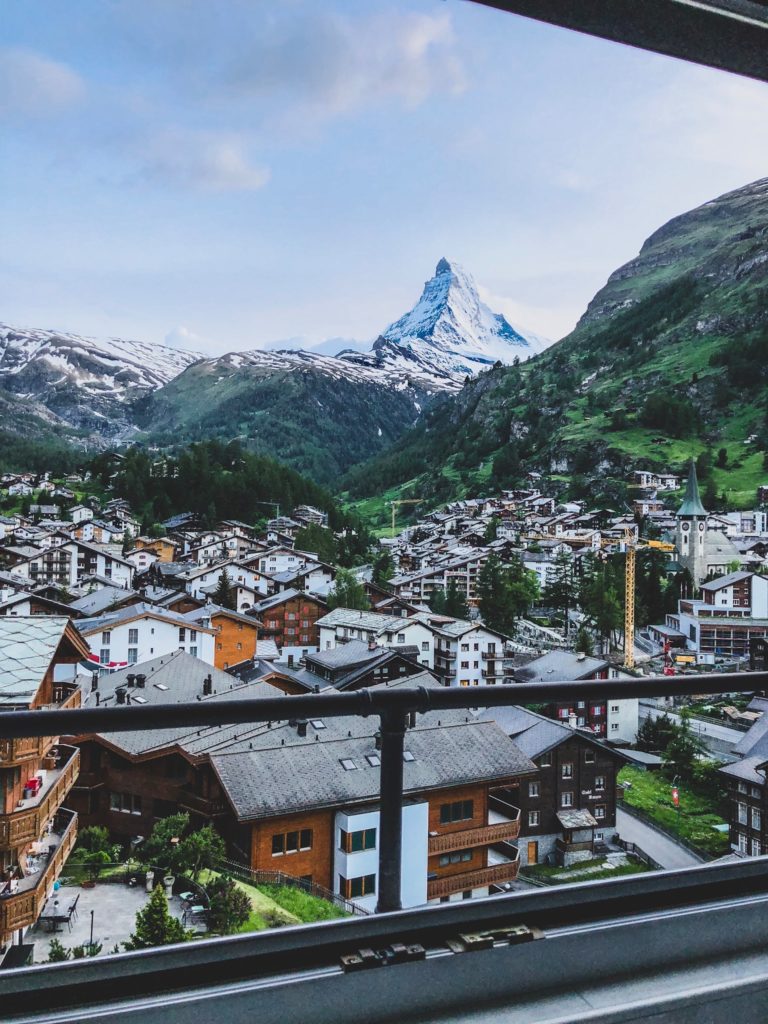 Lucky for you, the train ride from Milan to Zermatt is noted for being quite scenic. And, you might even be lucky enough to find tickets for less than $40 (USD). On the other hand, it can cost you close to $150 during other times of the year or day. Just keep in mind that you might save some extra cash by booking your train tickets well in advance instead of the day of.
You're looking at a 3 to 5-hour journey via train from Milan to Zermatt.
First, you'll get on the train at Milano Centrale in Italy. The good news is that there are between 12 and 16 trains running throughout the day, so you have quite a large variety when it comes to departure and arrival times. 
That means you don't have to set your big journey back a day or two if you happen to miss a train. Just hop on the next one instead.
Here's what you need to know about traveling to Zermatt from Milan via train.
Connecting Trains
Unfortunately, you won't find any direct routes via train from Milan to Zermatt. That means you'll have to pick up a connecting train during this big adventure.
The first leg of your train journey will last about 2 ½ hours and bring you to Brig Bahnhofplatz in Switzerland. Once there, you'll have to pick up your connecting train that'll bring you to Zermatt, Switzerland. Make sure you're guaranteeing that you're at the right platform before getting on the next train. It should be on your right once you get off at Brig.
The next leg of your journey will take you from Brig Bahnhofplatz ("Brig" for short) to Zermatt Train Station. This second leg will probably take around 90 extra minutes or about less than 4 hours for your entire journey.
Leaving Buffer Room
Even though you only have one connecting train, you need to be smart about how you schedule your train tickets. Give yourself between 15 minutes and 30 minutes between your arrival at Brig and your departure to Zermatt. This will give you enough time to find your platform to Zermatt without having to rush around.
What About a Flight?
Europe seems huge to outsiders, but it wouldn't make much sense to take a plane from Milan to Zermatt. 
First off, the nearest airport to Zermatt is in Geneva, Switzerland, which is close to a 3-hour drive in the opposite direction. So, even though you can get on a plane to Geneva from the Milan airport, you'll still have to drive an extra 3 hours to get to your final destination of Zermatt.
It'll probably take you more than twice as long to take a flight from Milan to Geneva. Plus, you also need to factor in the cost of a plane ticket. That's an extra $140+ (USD) tacked onto your already high travel costs.
To save you both time and money, it's in your best interest to take a rental vehicle or train ride from Milan to Zermatt.
Considering the Costs
There's no doubt about it: traveling in Europe is expensive. And, no matter which method you choose above, you'll be spending a good amount of money. So, here's a look at how much each method might end up costing you:
Driving: You'll be charged around $33 per day plus fuel costs, which are extremely expensive throughout Europe. Then, you have extra fees if you leave your rental car in Switzerland and just take a flight home from Switzerland.
Train: This can cost you between $40 and $150 one way, or $80 to $300 round trip. The positive is that you don't have to worry about parking fees or returning a vehicle by the end of your trip.
Flight: Considering you have to rent a car for the three-hour drive from the airport, spend $140 or more on a ticket, and then double that price for the return trip, this isn't even an option for most people.
Conclusion
The best way to get from Milan, Italy to Zermatt, Switzerland is by train. Hop on a train at Milano Centrale and take it to Brig in Switzerland. Pick up a connecting train to Zermatt, and your travels are done in about 4 hours or less.
If you're looking for a scenic drive, rent a car from Milan. Just remember you'll be charged about $33 a day for a rental fee, and you're responsible for filling the tank. And, you can't drive in Zermatt with a personal vehicle, so you'll have to park in Täsch nearby and pay daily parking fees.
Sources