The advantages of staying in a hotel or apartment with a little kitchen attached :
You can have a fresh cup of tea/ coffee in the morning or after a long day of adventures when you come back to the hotel for an afternoon nap, who doesn't want a nice cupa with a small sweet bite. Remember that some countries don't have a good old kettle so you have to boil the water in the old way but I bet the tea taste much better 🙂 
Just like when I am at homes and use the slicer from getmandolineslicers.com to make great dishes and not eat outside food, staying in a place which has a small kicthen while travelling allows me to save some money on the budget for food either by cooking breakfast or dinner. From the site about kitchen knives, I also found a great set of knives from which I carry some while I travel to cut to my easy meal. Try some fresh, local produce (fresh seafood or meet) cooked in your own style in the comfort of your own bed with your feet up and watching a bit of television.This could take it to a whole new romantic style if your room/apartment have a little balcony. This is even better if you have a good view of the city with a glass of local speciality wine!  we didn't have to worry about washing the pots either as the hotel service had kindly done it for us. Check out these few pics I have taken when I went to pick some fresh local produce from a well-known market (La Boqueria) when we stayed in Barcelona. I was amazed how fresh everything was and how many varieties to choose from!!
If you are travelling with toddlers and you want to make some baby food or something in the odd hours (not much idea in this as we never had a tiny travel buddy yet 🙂 ), then having a little kitchen comes very handy I guess.
It is a money saver! Trust me,especially if you are travelling for few days with a few members.We always check if there is a supermarket nearby the hotel so we can get some egg, bacon/ham, butter, milk and cheese. Buy extra portions and keep it in the fridge for the next days.These few things will give you a satisfying breakfast and save you some money and set you up for good energetic day of adventures! see our tiny hide away kitchen we had when we stayed in the Espa Hotel, Gran via in Madrid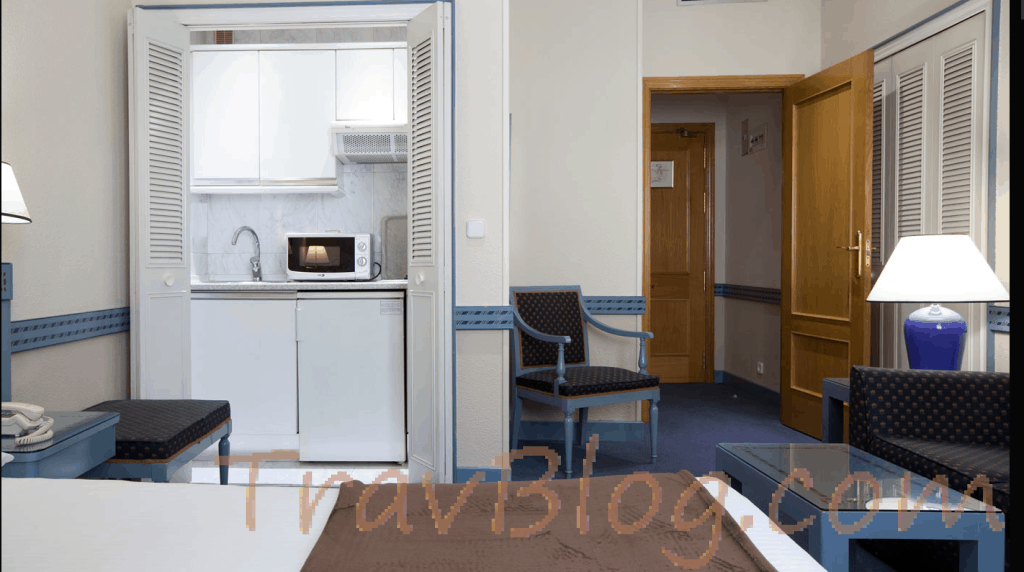 Hope this little tips helps and Happy Travelling 🙂
JJ